About Us
I can recall back 25 years ago on my parents RV lot where I first began my trade in the RV industry. I can still hear my parents talking about the importance of quality, ethics, skill and customer care. Today, as my business grows I take these vital and important words with me every step of the way...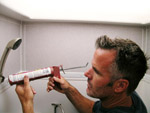 Quality- It is not what you do but how you do it... I take great pride in my work, and it's the work that I do that makes me proud and passionate. No matter what the circumstances are and how simple, dirty, or complex the work is, I take pride and focus on quality. I know that when it comes to quality, everyone has a level of what it could be, and I'm here to tell you on a scale of 1-10, I hold it at a 12.
"Bret has a gift of quality workmanship and it shows; I could not express how glad we are that we went with him" Sam Thomas - Anaheim CA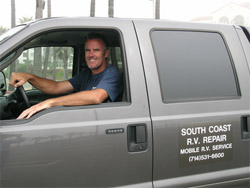 Ethics - I know from experiences I've had with car repair mechanics and auto repair service stations that not all are equal. I'm sure that you might have experienced it yourself. I know I have, and I can say I never want to place that feeling to you or anyone else. I will always and honestly give you the best pricing available. I am most pleased to have you as a customer and never would jeopardize it.
"Every time I need a repair I call Bret, not only because of his service and quality but because I trust him and I can't say that a lot about others in the same industry" - Joel Patten - Boise ID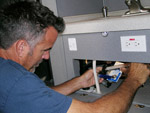 Skill - It's what you look for and what I consistently pride myself on and never relinquish it. Even though I've been doing this for over 25 years I still attend service schools to keep in touch with new technology. I still look for something that I can learn from.
"Bret should not be repairing RV's - he should be building them" - John Valdez- Santa Ana, Ca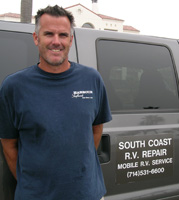 Customer Care - If I gave you quality, skill, and fair pricing without any customer service would you come back to me for another project? Chances are you, like me would not. I make sure that I give you the highest level of customer satisfaction, from explaining in detail the work I'll being doing for you, to giving you that one-on-one service you come and expect. Listen, I know that you do not like it when you have problems with your RV, and needing to get it fixed is not something you're happy about. I want to let you know that I'm here to help alleviate the frustration and get you back on the road.
"Bret has given some of the best service I have seen yet" - Susan Houser, Las Vegas, NV.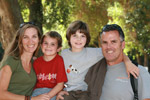 Call me first for any job on your RV and l will show that what I say is true to who I am. Our parts, labor, and service rates are very competitive. Please check with our competition, then call us to compare!
- Bret Loudenback